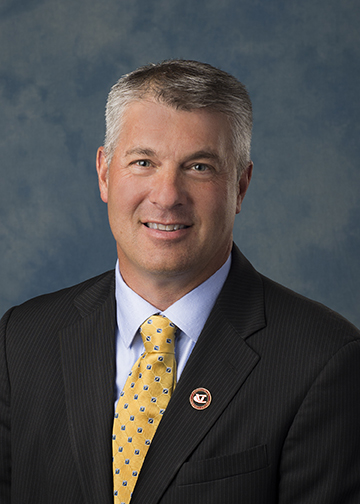 We began serving the Catawba Valley in 1960 as the Catawba County Industrial Education Center. Today, Catawba Valley Community College continues to evolve with campus expansion and off-campus centers such as the Alexander Center for Education, the Furniture Academy, the Catawba Valley Manufacturing Academy, the Manufacturing Solutions Center, the Corporate Development Center, and the Cosmetology Center.
The one core value on our campuses that remains consistent, despite the global impacts of the historical COVID-19 Pandemic on our students, our college, and our community, is our passion and commitment to improve the lives of the people we serve. 
Our college workforce graduates are prepared for the workforce, and our college transfer students are ready for their next step to a four-year college or university. Our students have demonstrated amazing resiliency to continue their pursuit of credentials, and our faculty and staff have been committed to serving our students in innovative ways to assure that our mission continues even through the worst of times. 
CVCC graduates approximately 1100 students each year in curriculum degrees and general education development diplomas. Our efforts to provide the best educational experience for our students is evident in the college's 95% student satisfaction rating. We have the honor of serving close to approximately 12,000 individuals each year and the awesome responsibility of providing them with the best chance for success in achieving credentials that are valued for a lifetime. 
Our students set the bar each year, winning local, state, and national competitions and that commitment to excellence will never wane in Red Hawk Nation! All of this is made possible by our employees through their dedication to innovative instructional methods and their commitment to focusing on our primary goal - student success. We are committed to valuing every person who walks onto our campuses looking for a better future. 
It is an honor to serve as President of Catawba Valley Community College. We welcome you to our college and appreciate the opportunity to assist you in achieving your goals and dreams the "Valley Way."
Dr. Garrett D. Hinshaw, President