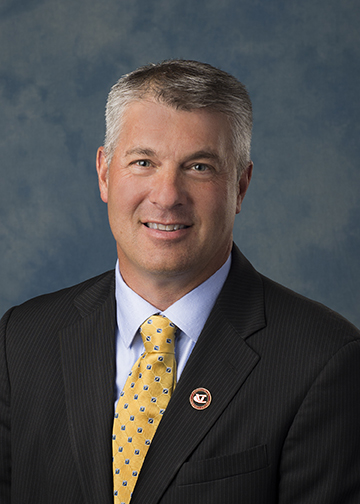 We began serving the Catawba Valley in 1960 as the Catawba County Industrial Education Center. Today, Catawba Valley Community College continues to evolve with campus expansion and off-campus centers such as the Alexander Center for Education, the Furniture Academy, Manufacturing Solutions Center, and the Corporate Development Center.
The one core value on our campuses that remains consistent in today's global economy is our passion and commitment to improve the lives of the people we serve.
Our college graduates are prepared for the workforce, and our college transfer students are ready for their next step to a four-year college or university. Students here are invited to join clubs, be involved in student or sport activities, and while in the classroom learn critical thinking skills, medical procedures, or study a foreign language.
CVCC graduates approximately 1100 students each year in curriculum degrees and general education development diplomas. Our efforts to provide the best educational experience for our students is evident in the college's 95% student satisfaction rating.
Our students set the bar each year, winning local, state, and national competitions every year. Those who transfer have very high success rates at four-year institutions and are valued by employers in the unifour region, the state, and the country.
All of this is made possible by our employees through their dedication to the classroom, and our students. Each person here contributes to the success of CVCC!
It is an honor to serve as President of Catawba Valley Community College. We welcome you to our college and the opportunity to assist you in achieving your goals and dreams the "Valley Way."
Dr. Garrett D. Hinshaw, President